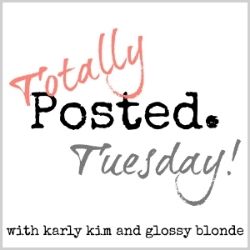 Yesterday was Veterans Day and I forgot to even update my FB status, which I know isn't a huge deal but I do like to let my FB Vets know I appreciate them. Working in the defense industry, I have a higher appreciation for the military because I am so closely surrounded by all things military. I get to see cool videos, meet lots of soldiers and we have some amazing guest speakers for events. Yesterday was no exception. Michael Durant came to speak to us for Veterans Day. On October 3, 1993, while piloting an MH60 Black Hawk in Mogadishu, Somalia, Michael Durant was shot down and held captive by hostile forces. He was released 11 days later. In 2001, his experience was depicted in the movie "Black Hawk Down." During his hour long presentation, he touched on the importance of people, leadership and teamwork for mission success. His speech was very motivational. After being released, he was told he would never fly again (and being a pilot, his dream since a young boy, this was crushing) and at the time he couldn't even walk due to having his spine crushed (plus a multitude of other injuries). He chose to put his all into recovery, and 10 months later he ran a marathon! He said his top 2 goals were to a) finish and b) beat Oprah's time. He did both. I never knew Oprah ran a marathon, and was pretty impressed with her time once I looked it up, but even more impressed with Mr. Durant. He overcame some serious hardships; just fighting for his life/release! It is men like him that truly make me proud to be an American! I'm not trying to downplay other military roles by any means (his was just fresh in my mind since I saw him speak yesterday). Every single person in the military and their families deserve the recognition (more than just on Veterans Day) for the sacrifices they make, especially those that endure the ultimate sacrifice, their life. I plan to read his book "
In the Company of Heroes
" when we go on our cruise later this month and I have some down time. Hopefully I'll get a chance to see "Black Hawk Down" soon, too. He said is a relatively realistic movie (as far as Hollywood goes). I read he worked closely with the actor who played him, so that probably helped.
What he looked like when forced to be recorded while held captive.
What he looks like now! (Images from Google)
Woohoo, I won both my Fantasy football games this week! One was against my undefeated Hubby in our Friends Fun League (no money) and the other was in our Community Money League! I have a 5-5 record in both leagues, not too shabby for my 1st year playing!
So you know that one box (or some people have several) you have when you move? You know the one I'm talk about, the one that never gets unpacked. You usually move it from house to house each time you move. Well my one box was actually three, and they were created when I moved from my condo into G's house back in 2010, they then got moved again from G's house to our new house last year (some items were thrown away and other items were added to them). Well I'm happy to say, my boxes no longer exist! G and I made a "to-do before EM's birthday party" list and one of the items was to go through my boxes (and he had 2 himself) that were sitting in his office. I consolidated down to one small pile of "stuff" last week and then last night I finished going through it! I do still have my box of scrapbook stuff (which I swear I'm going to get into again, or at least be able to use the craft items in the box with EM and future sibling in a few years) but that is placed somewhere for now. Everything else was gone through, some stuff put in new places, some items listed on eBay, and most of the stuff ended up in the trash. It's a refreshing feeling to have those boxes gone!
My interim pile from last week that is now gone!
I probably shouldn't have learned about
Plum District
, I have a feeling my credit card is liking it too much haha It's definitely saving me money on subscription boxes though – not that I need to add to my list, but I'll try different ones out if I can get a good deal on them! I just bought 3 months of
Bulu Box
for $11.25 (regularly $30) via their
Plum District Offer
(it was $15 for $30 value but I had a 20% coupon code, which unfortunately expired yesterday, regardless but if you like them on FB you can get 10% off). Each month you'll receive a
Bulu Box
of 4-5 premium samples; enjoy a well-rounded assortment of health, nutrition, and weight loss products to help you feel your best; samples include vitamins, energy bars, cleanse aids, workout DVDs, and more; every sample is sufficient enough to decide if the product works for you. They have a weight loss version or a regular version of the box. I've read quite a few reviews and seem like for half price it's worth it to try it out! You can try to get one month entirely free (even free shipping) by signing up at
Bulu Box
and using promotion code "BOX6885" – it worked for me yesterday!